2021 went well for AV (Autonomous vehicles), with small-scaled but stable financing that allowed further exploration. These are the highlights.
1. Huawei smart car groove through the Shanghai downtown
Huawei and BAIC group's Polar Fox Alpha S are equipped with 9 radars, 9 cameras, Huawei L4-level full stack self-developed ADS.
2. Lidar momentum
Xpeng P5 first to mass-produce model equipped with LIDAR, recently announcing new partner Livox. Huawei, RoboSense, DJI and Hesai quickly followed to fix contracts with other auto companies. BeneWake, hybrid solid-state LIDAR maker, also entered market.
Currently, mass produced Lidar cost about $1,000. Huawei said to achieve that of $200 in the future.
3. Controversy over assisted driving accidents
Mr. Lin was killed in a car accident while driving the NIO ES8 with the NOP assisted Driving function. Now, car companies are more pensive to use the term assisted driving or intelligent driving, to be safe.
4. L3 allowed on the road
Mercedes-Benz as first car company in the world to obtain an L3 self-driving license, as approved by Federal Motor Transport Administration (KBA).
According to the requirements of L3, when the vehicle turns on the self-driving function, car manufacturers are held responsible for accidents. But driver needs to take over vehicle in case of emergency.
5. China assisted driving company HAOMO gets funded and makes bucks
Financed by Great Wall Motor, and Shougang Fund, Meituan and GL Venture Capital, HAOMO just scored Nearly $150 Million in Series A, and is the fastest growing autonomous driving company in China in terms of revenue.
In 2021, the HAOMAO assisted driving system has been successively installed on five models of Great Wall Motor, with assisted driving mileage exceeded 4 million kilometers.
6. Ford first to commercialise V2X application
Vehicle to Everything (V2X) is a communication system that supports vehicle to understand moving components of the traffic system that may have an impact on the vehicle. 
China has been strong advocate for V2X for high degree of unified urban planning. However, Ford is first vehicle manufacturer to realise mass production of V2X application with 4G network, in collaboration with Baidu's Apollo intelligent system.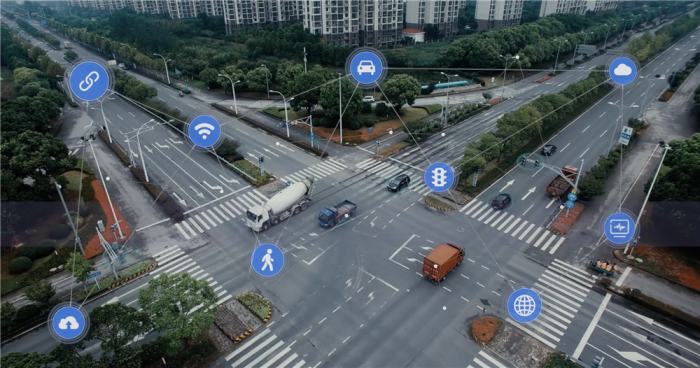 7. Waymo's robotaxi yet to commercialise under management change
Waymo has seen a series of personnel turmoil this year. CEO John Krafcik resigned five years, followed by the departure of Sherry House, Tim Willis and Ger Mwyer.
What is the endgame path for L4? It remains to be seen.    
8. Autonomous driving concept Tuscon first to be on stock
L4 self-driving truck company TuSimple was listed on NASDAQ in April 2021, and the concept of self-driving finally came into the capital market.
Founder Xiaodi Hou revealed that TuSimple, backed by Bank of America, aims to break-even in 2024, when operating about 5,000 trucks.
Earlier this year, a new wave of funding for autonomous driving companies followed, with Momenta securing a single round of over $500 million in March and November, respectively, and the single largest funding round of the year.
9. AV players eager to commercialise L4 with truck operation
This year, L4 self-driving company Pony Smart officially established a truck brand – Ponytron. Baidu and Lionbridge Group also joint ventured to establish Deepway new energy truck brand. Didi is also eager to try.
The logistics scenario of commercial vehicles is considered to be closer to commercialization with L4 technology compared to Robotaxi.
10. Self-driving cabs are licensed to charge tolls
Beijing opened first commercial pilot of self-driving travel services in China. The starting price is 18 yuan and the mileage fee is 4 yuan per kilometer. Baidu and Pony are the first to be licensed for commercial pilot services.
Baidu's self-driving platform ApolloGo is scheduled to go live in 30 cities in the next three years.